The Aerosol Paint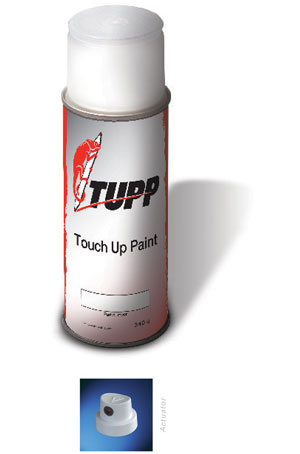 For its aerosol paint line, TUPP combines the highest quality paint products to an aerosol container providing a meticulously balanced propellant/solvent blend that will ensure a perfect mixture of all components to deliver the desired color and finish.
TUPP completes this combination with a high precision actuator that will allow a uniform application of the paint and a spray pattern that will reduce overspray.
With the personalization of the labels to your company image, it will enhance your presence in the market and will clearly identify your concern to supply quality genuine products to your customers.
Primer and clear coatings are also available in aerosols.
contact us to learn more about our products. We'll provide the right solutions for your own specific applications.